Here, Alsace is nature pure! You are in the Pays Welche: magestic sites like glacial lanscape tours, mountain lakes, mountain springs and pastures, and unique nature preserves dotted with scenic paths for hiking and mountain biking.
If you love hiking, fishing, or mountain-biking, you've come to the right place !
Our hotel is officially classified as a « Hikers Hotel », « Bikers Hotel » and « Fischers Hotel ».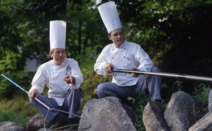 Papy Nicolas et Laurent dans le Parc Lefébure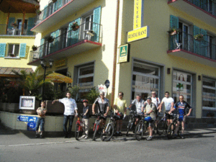 Départ randonnée groupe cyclos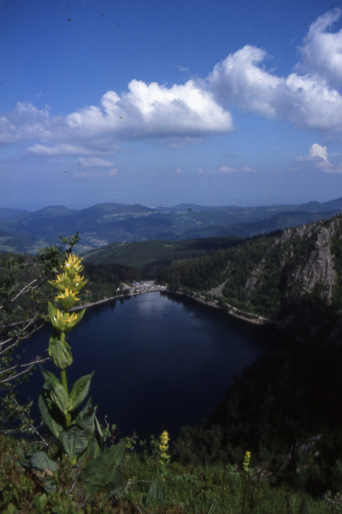 Les Crêtes - Le tour du Lac Blanc 1300m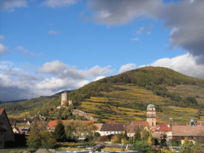 Route du vin - Kaysersberg 10 min
And the region has much to offer for lovers of the unique alsaction traditions and flaire :
Quaint Alsacian villages nested among the vineyards
Castles, Wine Festivals, Christmas Markets
Religios art abounds : Route Romane, Pilgrimage Routes, Monestaries
French National Museams : Unterlinden, Automobile, Railroad, Humanist Library)
First World War memorial sites illustrating the famous battles of Alsace in the Vosges.